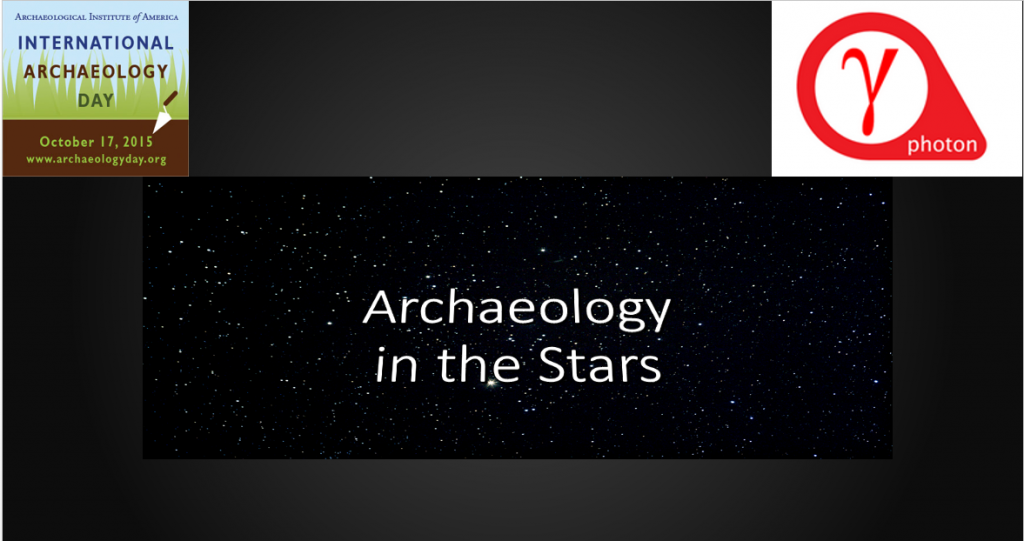 Today was the first day of the AIA-MOS Archaeology Day Fair.
Today we saw a large amount of school groups come through. Our table saw several groups stop by to discuss Archaeology in the Stars.
We asked the kids to consider how our ancestors looked at the sky, and how our society has evolved to today. This included the revelations that we have had about what the stars are. We also asked the kids to draw what they thought the future would look like.
We also had some people ask about the PowerPoint we had running in the background at the presentation. I've included it below:
Stay tuned for an update and some pictures by the end of next week and a final report with official numbers about attendance!