Teachers in Residence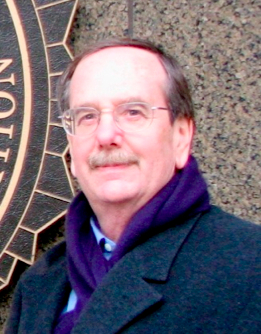 2012-2013 – MARK GREENMAN
Mark D. Greenman recently joined the Boston University (BU) physics department as Teacher in Resident for the BU PhysTEC program. Mark will also be working with the BU School of Education and physics department supporting the implementation of a new NSF Robert Noyce Teacher Scholarship award granted to Boston University.
Mark D. Greenman has recently served for 2-years as an Albert Einstein Distinguished Educator Fellow at the National Science Foundation within the Division of Undergraduate Education (2009-2011). He is a recipient of the Presidential Award for Excellence in Mathematics and Science Teaching, the American Association of Physics Teachers (AAPT) Paul W. Zitzewitz Award for Excellence in Pre-College Physics Teaching, the Massachusetts' Council for Technology Education Path Finder Award, the Massachusetts Association of Science Teachers (MAST) Teacher of the Year Award from Essex county, an inductee into the Massachusetts Hall of Fame for Science Educators, and profiled in the Salem News "North Shore 100: Local Leaders Making a Difference in Our Future."
Mark has served as a district-wide science director, math director and computer director, and he has effectively taught physics, chemistry and mathematics at all levels from calculus-based physics to conceptual physics for the "mathematically challenged."
Mark holds a M.S. in physics from Syracuse University, a B.S. in physics with a minor in mathematics from Hofstra University, and he is a member of Sigma Pi Sigma and Kappa Mu Epsilon the national physics and mathematics honor societies. He has published journal articles ranging from topics in teaching methodology, teacher preparation, computer education, and technical papers on electrodynamics and electronics and he has presented dozens of workshops at
regional and national conferences.
2011-2012 – JULIET JENKINS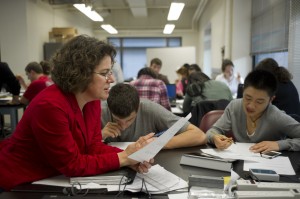 Juliet Jenkins brings eight years of classroom experience at Newton South High School.  As our inaugural Teacher in Residence on the PhysTEC project 2011 – 2012, Ms Jenkins collaborated with faculty at the School of Education on our STEM Pedagogy course for the Learning Assistant program and the Step 1 Pre-practicum course for STEM majors.
Ms. Jenkins taught freshmen Introductory Physics for 9th graders, heavily utilizing the hands-on lab component of the Physics First curriculum, enhanced by engineering projects.  Ms. Jenkins has participated in many professional development opportunities, including the ITOP program at BU, the STREAM program by UMass Lowell and IRobot and the Department of Elementary and Secondary Education Content Institutes.  Ms. Jenkins incorporates in her classes both her love of physics and her belief that her students need to be challenged and supported in active learning in the classroom.
The cornerstone of the PhysTEC success strategy is arranging for an outstanding high school teacher to spend a year in the physics department of each participating university. These teachers-in-residence (TlRs) work with the college of education and local schools. The concept is that the TIR will bring knowledge and experience gained from teaching student-centered science classes, and provide continuity between the physics courses, the science methods courses, and local high school science programs.
At BU, the TIR helps physics faculty revise targeted physics courses and helps teach science methods courses. The TIR provides a realistic understanding of what science is being taught and how it is now being taught in the schools, as well as offering valuable contacts with local teachers and school districts to improve practicum activities and the placement of student teachers.