BUWIP Members
Graduate Students
Emma Anquillare. Profile
Diana Gooding. Profile
Mahsa Mokhtarzadeh. Profile
Kristine Rezai. Profile
Clover (Ting-Yi) Su. Profile
Christa Wagenbach. Profile
Faculty
Tulika Bose is an Associate Professor of Physics at Boston University and is currently serving a two-year term as the Physics Coordinator for the CMS experiment. She received her B.A. from Cambridge University where she worked as an undergraduate on the measurement of the W mass at the OPAL experiment at CERN. Her Ph.D. research at Columbia University focused on a search for Bs oscillations at D0 and led to the first double-sided bound on the oscillation frequency in 2006. She helped install and commission the D0 Silicon Track Trigger and served as the onsite operations coordinator. Her post-doctoral research at Brown University focused on direct searches for new phenomena at the D0 and CMS experiments. She served as an on-call expert for the D0 data acquisition system and helped design and optimize the first trigger menus for CMS. She joined Boston University as an Assistant Professor in 2008 and played a lead role in the commissioning of the CMS High-Level Trigger during the 7 and 8 TeV runs. As the CMS Trigger Coordinator during the start up of the 13 TeV run, she had overall responsibility for the operation of the trigger and for ensuring that CMS collected the necessary datasets for both discovery and precision physics. Her physics interests on CMS include precision measurements of diboson cross sections and searches for new heavy gauge bosons and top quark partners. She has served as the convener of the CMS Beyond 2 Generations physics group and also as the subgroup convener of the CMS Standard Model Diboson Group. Her work has been recognized by a prestigious Alfred P. Sloan fellowship and a CMS Distinguished Researcher award. Bose has a keen interest in outreach and has given many public lectures and interviews and also organized various events reaching out to high school students. She has served as a member of the Fermilab Users' Executive Committee and also the US LHC Users Association Executive Committee. She is currently a member of the APS Division of Particles and Fields (DPF) Executive Committee.
Anushya Chandran. Profile
Zeynep Demiragli. Profile
Maria Kamenetska. Profile
Masha holds a joint appointment as assistant professor in departments of Chemistry and Physics. She is also a member of Material Science & Engineering, as well as the Nanotechnology Innovation Center. Prior to joining BU in 2017, she was a Postdoctoral Associate in Chemistry at Yale University working with Ziad Ganim from 2015-2017 and an NSF Postdoctoral Fellow also at Yale in Biophysics and Biochemistry from 2012-2014. She received her PhD with distinction in 2012 in Applied Physics from Columbia University where she worked with Latha Venkataraman. She received her BS from MIT in 2005 and is very happy to be back in Boston.
Indara Suarez. Profile
Affiliated Faculty
Visitors
Lidia Braunstein. Profile
Jennifer Raaf. Profile
Research Faculty
Research Scientists
Natalia Mamaeva. Profile
Emeriti
Other members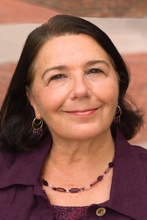 Cynthia Brossman
Mirtha Salcedo Cabello