13th September 2018:
Had a great Thursday night eating liquid nitrogen ice cream and frozen marshmallows! We got to hear a little bit about our new e-board members and meet tons of new members.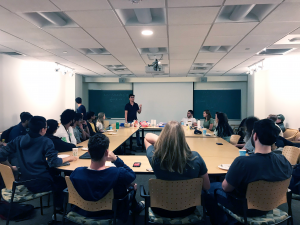 ---
21st September 2018: 
Had so much fun at the Museum of Science last Friday! We're so happy to see that everyone had fun at College Night and learned something new.
---
4th October 2018: 
What a great talk last week by Prof. Polkovnikov! We all learned a lot about quantum dynamics and cold atom systems.
---
11th October 2018: 
Had a blast during out Electricity and Magnetism demo meeting! It was…. lit, to say the least.